Once arriving in Morocco, you'll quickly discover that what's spoken amongst Moroccans is a beautiful blend of Arabic,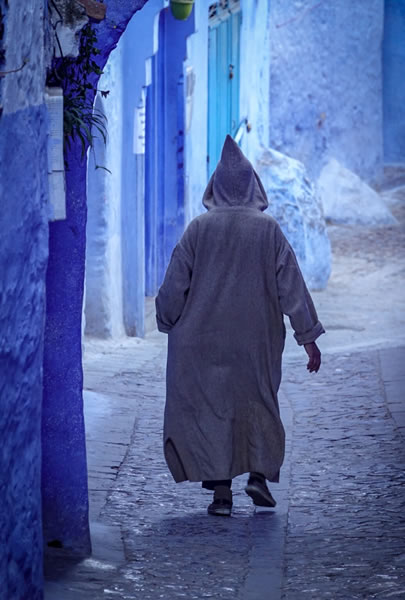 French, Berber and English (though Spanish is also spoken). While it's likely that most of the people you'll encounter (those in the hospitality industry) will speak at least some English, locals will appreciate your effort at speaking a bit of their language.
Here are some useful phrases to become familiar with prior to your arrival in Morocco. Some of these you'll find yourself using while others are simply ones you might hear others speak.
Hello – As-salaam Alaykum (literally this means peace be with you but is a common
And unto you peace – Walaykum As-salaam (said in response to the above)
Hi – Salam
Goodbye – Beslama
Good morning – Sbah el kheyr
Nice to meet you – Tasharafna
How are you? – Labas?
Good – Mezya
This is delicious – Hadshi bneen
I'm full – Maeadat mumtalia
I'm hungry – 'Ana jayie
Coffee – Qahwa
Water – Ma'
Bread – Khobz
Yes – Wah
No – La
Please – Afak
Thank you – Shokran
No thank you – La shokran
You're welcome – Al 'afw
No problem – Meshi mushkil
Excuse me (to a woman) – Smahaliya
Excuse me (to a man) – Smehlia
OK – Wakha
Arabic – Arabe
English – Ingles