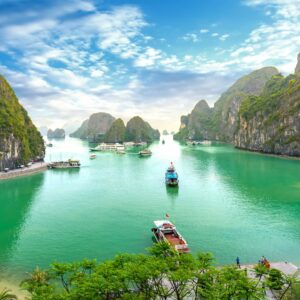 Join us in Vietnam and Cambodia for a dive into these wonderful Southeast Asian gems!
Interested? Contact us to to be alerted as soon as details are available for this tour tentatively scheduled for early 2025!
Here's what to expect…
* Experience the rich and ancient history of Vietnam
* Enjoy fantastic food heavily influenced by French and Chinese cuisine
* Take a boat ride in Ha Long Bay and explore the limestone karsts and caves
* Learn about the differences in regions with visits to Hanoi, Saigon and Hoi An.